Mike and I spoke on the most recent podcast about the drivers from Nissan's GT Academy and their stellar performance at the 12 Hours of Bathurst last weekend. If you're unfamiliar with GT Academy, it is a competition backed by Nissan, Polyphony (the developers of the Gran Turismo games for Playstation consoles). Although the competition has been around since 2008, SpikeTV backed a reality show or the 2011 competition.  The show lasted only one season, but they continue to film episodes, and all seasons are available on Nissan's YouTube Channel.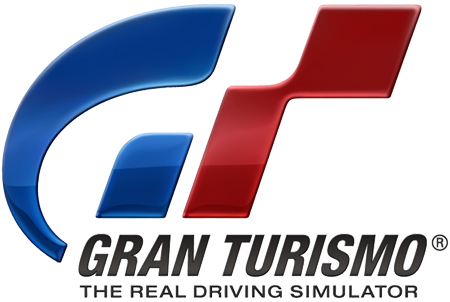 If you've ever played a game online of any genre, you've probably had your ass handed to you by someone. If you're on the lower end of mediocre like me, it's likely the norm. I take it all in stride, as I play video games to have fun, and I'm mature enough to enjoy myself even when losing. Some gamers take their gaming seriously. VERY seriously. So seriously, in fact, that some gamers are able to parlay their skills into a career, and I'm not talking about gold farming in World of Warcraft.
GT Academy capitalizes on the competitive nature of video gamers and have hosted a competition since 2008 to draw out the best virtual racers and provide an opportunity to see how well their skills translate from couch to driver's seat. Winners from the competition/reality show have gotten Nissan-backed rides in Pirelli World Challenge, Blancpain Endurance Series and World Endurance Championship. Some are test or reserve drivers and others are front-line pilots of Nissan cars from Juke to GT-R as well as LMP2 cars and even the DeltaWing and the Nissan copy, Zeod.
Nissan announced that two GT Academy graduates will be part of the driver lineups in the new 1250hp front-wheel drive GT-R LM. Jann Mardenborough will be part of the full-season driver lineup, while Lucas Ordonez will be in for Le Mans and possibly later rounds, depending on his schedule. Neither are strangers to LeMans, as both have driven LMP2 cars and the DeltaWing in the greatest endurance race that has ever existed. Along with the GT Academy graduates, Marc Gene, Olivier Pla and Harry Tincknell will run the full WEC schedule and Tsugio Matsuda will drive in at Le Mans.
Take a look at the graduates' impressive list of achievements that have resulted from hours of joystick time:
Lucas Ordonez
2008 Nissan PlayStation® GT Academy Europe Winner
2009 FIA GT4 Cup runner up P2
2010 FIA GT4 Cup 4th Equal
2011 ILMC LMP2 Champion (ILMC Rookie of the Year)
2011 Second Place LMP2 Class, Le Mans 24 Hours
2012 ELMS (not finished the championship 3rd Place)
2012 Dubai 24h 3rd in class
2012 Nurburgring 24h 1st in Class Team GT Academy
2012 Nissan DeltaWing driver Petit LE Mans 5th overall
2012 Le Mans 24h 8th in LMP2 class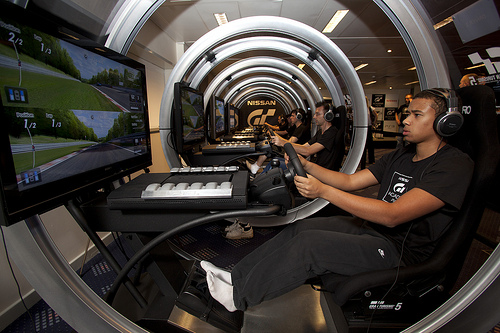 Jann Mardenborough
2011 Nissan PlayStation® GT Academy Europe Winner
2012 24 Hours of Dubai, 3rd in Class
2012 British GT Championships, Nürburgring, Pole Position and 3rd Place
2012 British GT Championships, Brands Hatch, 1st Place
2012 British GT Championships, Snetterton, Podium
2012 Blancpain Endurance Series, Contested 4 Rounds
You can't argue that they both have shown their talent to be on par with any other professional race drivers. It also shows the level of sophistication in today's video games. Let's face it, this ain't Pole Position I remember playing at Shakey's Pizza in my youth. Come to think of it, I sucked at Pole Position, too. I was more of an Ivan Stewart Off-Road kind of guy. Maybe I should get back into it and see if I can get a ride for the Baja 1000 or even Robby Gordon's Stadium Super Trucks.
I think I need more quarters…