Wellsboro, Pennsylvania (June 1, 2014) — Subaru Rally Team USA's David Higgins and Craig Drew dominated the Susquehannock Trail Performance Rally (STPR), the fourth round of the Rally America National Championship, on May 30-31 in Wellsboro, Pennsylvania. It is the third overall victory for the team this season to widen their Rally America points standings lead.Higgins and Drew won all twelve stages while being first on the road and drove flawlessly while their closest rivals, FY Racing's Adam Yeoman and Jordan Schulze, gave chase until Yeoman crashed into a tree on Stage 9. The drivers were reported okay.
With Higgins building a comfortable lead into the last stages of STPR, George Plsek and Paddy Robinson stayed steady to take second in class. Plsek credited his first national podium to just driving his own race and not letting the possibility of finishing on the national podium to force him into any mistakes.
Vindication came for Super Production's Nick Roberts and Rhianon Gelsomino who amazingly placed third overall and won their class in the process. The team lost their primary car when it caught fire at the Oregon Trail Rally three weeks prior and accelerated the build of their backup car in time to enter STPR. Roberts and Gelsomino overcame suspension damage from a Stage 1 jump and the car ultimately stayed problem free to give them a chance for victory.
Despite winning eight of the twelve stages in their class, Dillon Van Way and Andrew Edwards were leading STPR until their engine failed on Stage 14. In a great display of sportsmanship, Roberts towed Van Way's car into the last service of the day, which allowed Van Way to start the last stage under his own power. Van Way could not finish, however, resulting in him placing fourth place in class.
Evan Cline and Greg Dorman took second in Super Production, followed by class newcomers Mark Piatkowski and Robert Maciejski to round out the podium. It is Piatkowski and Maciejski's first national podium in just their first national rally.
Dillon Van Way will keep his Super Production standings lead and Nick Roberts keeps it close by 4 points in second.
Team O'Neil Rally School's drivers in their Ford Fiestas swept the Two-Wheel Drive (2WD) podium. Rookie of the Year candidates, Troy and Jeremy Miller, took their third podium finish this year and their first ever in the top spot. Andrew Comrie-Picard and Ole Holter's second place keeps them in the 2WD standings lead, and co-driver John Hall helped Panos Karpidas land on his first national 2WD podium in third.
James Robinson and Brian Penza continued their B-SPEC Class domination in their Honda Fit with a fourth straight win. However, a scary moment happened when B-SPEC rivals Tracey Gardiner and Tabitha Lohr survived a multiple rollover on Stage 10. They were transported to the local hospital for evaluation and were quickly released and seen at the victory circle in good spirits.
Troy Miller's 2WD victory moves him into second in the 2WD points standings, and James Robinson will assume third.
Subaru's overall and Super Production wins will extend their respective points leads in Rally America's Manufacturers' standings. Ford and Honda's victories also add valuable points in the 2WD and B-SPEC manufacturer categories.
The STPR Rally was originally scheduled with sixteen stages, but stewards canceled Super Special Stages 4 and 5 due to unsafe visible conditions due to hanging thick dust.  Stage 13 was scratched to deal with Gardiner and Lohr's rollover aftermath, and Super Special Stage 16 was canceled.
All the STPR Rally action will be broadcast to 80 million-households on the NBC Sports Network on June 28 at 8pm EDT/5pm PDT. Check your local cable provider listings for channel information.
The next round of the Rally America National Championship takes place at a new venue at the Mount Washington "Climb to the Clouds" HillClimb in Gorham, New Hampshire, on June 26-29.
CLICK FOR STPR RALLY NATIONAL RESULTS
| | |
| --- | --- |
| David Higgins/Craig Drew | 1:34:52.3 |
| George Plsek/Paddy Robinson | 1:44:21.7 |
| Nick Roberts/Rhianon Gelsomino | 1:45:25.5 |
| Evan Cline/Greg Dorman | 1:46:04.6 |
| Mark Piatkowski/Robert Maciejski | 1:46:31.3 |
| Dillon Van Way/Andrew Edwards | 1:47:21.5 |
| Troy Miller/Jeremy Miller | 1:48:54.2 |
| Andrew Comrie-Picard/Ole Holter | 1:50:09.4 |
| Ryan Wilcox/Steve Harrell | 1:52:34.6 |
| Panos Karpidas/John Hall | 1:54:18.2 |
Rally America is proudly supported by Subaru of America, Inc., Ford Racing, Honda Performance Development, Exedy Racing Clutches, VP Racing Fuels, Streetwise Parts and GoPro. 
About Rally America
Based in Williston, VT, Rally America, Inc. sanctions the Rally America National Championship, which consists of eight national-level events in 2014 located at a variety of venues across the country, from Portland, Oregon to Newry, Maine. NBC Sports Network is airing eight Rally America episodes. For more information please visit www.rally-america.com.
2014 Susquehannock Trail Performance Rally Day 1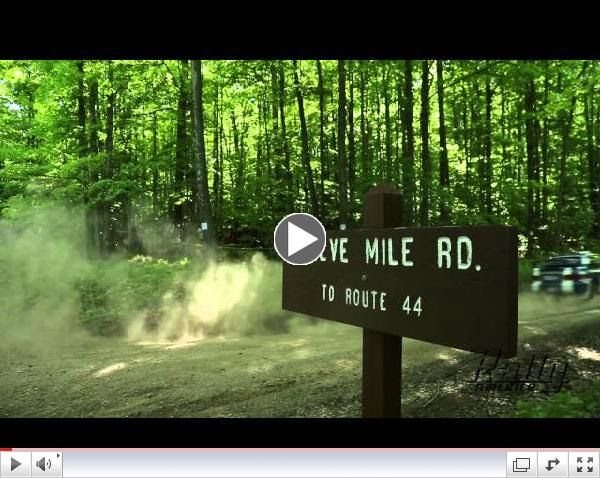 2014 Susquehannock Trail Performance Rally Day Two Action Highlights
SUBARU RALLY TEAM USA DOMINATES STPR RALLY
Photo credit: Jason Rymell
Rally America

 | 

300 Cornerstone Dr, STE 315

 | 

Williston

 | 

VT

 | 

05495