Over at Bernie's House

There's a post on Opposite Lock by a user discussing a potential replacement or Bernie Eccelstone should he retire, die or go to prison (the latter appearing to be the most likely).  The user suggests that Christian Horner would be a suitable replacement for Bernie, and I can't disagree.  Although I think there are a handful of others who could fill the role equally as well.  But who would want to?
Let me preface by saying that in order to understand Bernie's rise to power and why he really is the best man for the job, you need to watch 1.  Shoot, if you're a fan of Formula 1, you should see it.  It's a fine film and incorporates lots of classic race footage.  As of this writing, it is not available on NetFlix, but I understand it is available on iTunes.
Yes, Bernie is underhanded.
Yes, Bernie doesn't give a damn about the law.
Yes, Bernie is a rich old coot that rules Formula 1 with an iron fist.
Yes, Bernie says dumb things to get attention like a 3 year-old.
Think about all the things that Bernie has to deal with to keep Formula 1 on track (no pun intended) and races starting, television broadcasts going on-air and everything else.
Teams whining about how much money they have to spend to be competitive.
Teams whining about other teams and the way they develop their cars.
Track and/or race promoters that whine about how much money they have to spend on the sanctioning fee.
Fans complaining abut ticket prices, DRS, KERS, sprinkler systems, Pirelli tires, flexible wings and phallic noses.
Drivers and teams expressing safety concerns about car design or circuit layouts.
Judges complaining about bribery.
And so on…
I agree that there isn't anyone outside the Formula 1 community that could reasonably manage this and have any reasonable expectation of success. Sure, the odds of a successful partnership are increased greatly when you have dedicated, knowledgeable people around you. There's a certain amount of luck involved, too.
As we wait for Bernie's bribery trial to play out, I'm sure that there are plans to choose his successor to take the help of Formula 1. I can only imagine a secretive conclave performing long-standing rituals with some cryptic means of informing the public when a decision is made. Think of the white smoke when the Vatican chooses a new Pope. Maybe we could get David Coulthard to shoot paintballs out the exhaust of an RB8.  The color tells the world whether F1 has a new leader. And if they hit Jeremy Clarkson in the gentleman sausage, it means six more days of testing or something.
As much as I'm an armchair sanctioning body and like to believe I could run a race series, I know I couldn't do Bernie's job. As much as I'd like to try, I doubt I'd last a day. But if I could get one day of Eccelstone's pay, it would all be worth it, so long as I don't get mugged.
Bernie's Vacation 
Autosport reports that the City of Long Beach has some interest in bringing Formula 1 back to the storied harbor. now that the proposed Grand Prix in New Jersey is swimming with the fishes, I'm glad to see another North American venue interested in bringing another Formula 1 race to these shores. Admittedly, Long Beach wasn't where I thought it would come from, but I thought the same about New Jersey, too. Bernie Eccelstone has been taking races away from the core European races for a while now, and this would certainly fit into his diversification plan.
Realistically, Long Beach seems like a long shot. The paddock for Long Beach would need a lot of improvement to meet FIA standards.  I'm pretty sure the fencing would need improving, as well. The big question is whether Long Beach or Southern California Toyota Dealers (title sponsor for the event) would pony up the 25 million dollars that is the typical sanctioning fee for a Formula 1 race.  Circuit of the Americas ended up with a higher sanctioning fee when the deal nearly fell apart at the eleventh hour.
Formula 1 returning to Long Beach would be cool, but I honestly don't see it producing exciting racing. It's a tight street circuit comparable to Monaco, which is always a parade. I think this would be another dog and pony show Grand Prix that is more for celebrities, politicians and ultra-rich than for drivers or fans the same way that the New Jersey race would have been if it came to fruition.
This is all speculation, though. All that's happened is that Long Beach is considering the possibility. There are probably bean counters working on cost/benefit analyses and crunching the numbers to see if it would work financially. I'm not a CPA and I can tell them now that it won't. A Formula 1 race simply isn't a profit-making venture. I'll send Long Beach a six-figure consulting fee for that little bit of insight.
Pulling Out Of The Driveway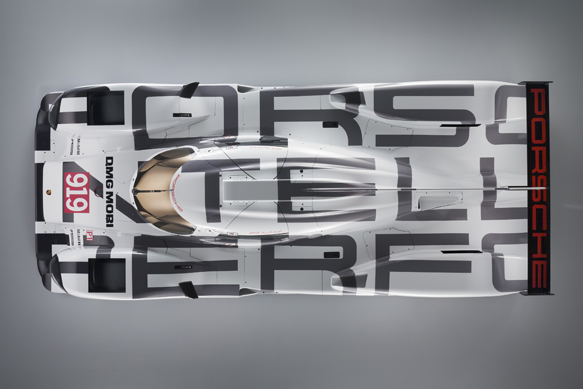 Top Gear's Website ran an interview with Mark Webber about the transition from Formula 1 to the new Porsche LMP1 and his final season in Formula 1.  What I found interesting (albeit not surprising) is that he had offers from other Formula 1 teams for 2014 that he turned down for the Porsche ride.
He doesn't get into details, but he did reveal that the "Multi 21" affair was, in his mind, "a small… confirmation."  I think he's being very diplomatic in the interview, as he was positively livid over that whole situation. Mark has more class than to trash-talk his former employer and his teammate. I suspect that was more a matter of the straw that broke the camel's back. The tension in the RBR paddock the past couple years has been no secret. I'm sure that Mark had that race well in hand and the backing of the team to get the win, but Vettel would have none of that.  While Vettel showed phenomenal speed and racecraft to get around his teammate, he also showed equally phenomenal douchiness. Racers gonna race, I suppose.
I have always liked Mark Webber and Red Bull Racing. He was obviously the underdog, so when he had a chance to win (often at the expense of his teammate), it was a feel-good story that was cmpounded by the fact that he is one of "the old gueard". I'm still a Webber fan and I'll be cheering the factory Porsche team on when I go see WEC in Austin later this year. If he's game, I'll buy him a Kangaroo burger at Wild Bubba's Wild Game Grill.
I've been a Porsche fanboy since I was a teenager, so the factory LMP1 team is a no-brainer to go on "root for" list and their merchandise booth is a must-visit at the track. I hope that they are able to come out of the gate and be competitive with the Audis that have dominated LMP1 this decade. If anyone can help them be competetive, it's @AussieGrit.